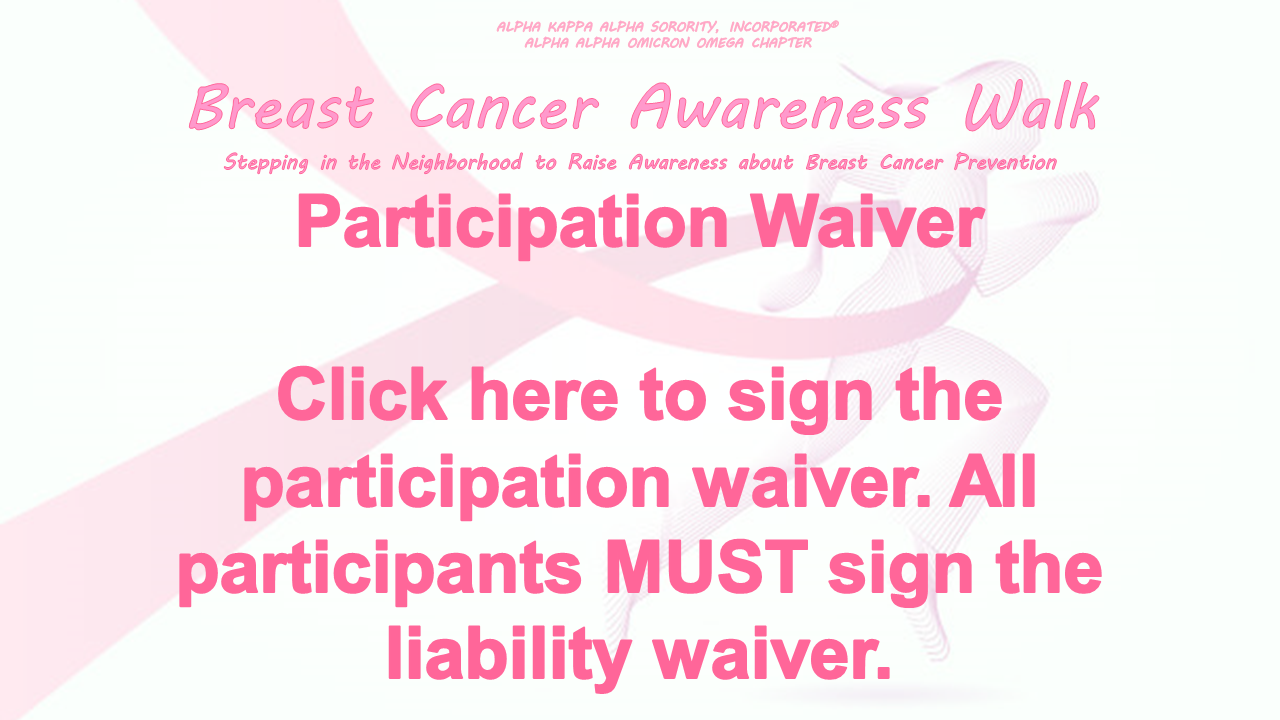 The registration form/waiver can be downloaded, printed, and submitted to any walk team captain. Download the registration/waiver form using the link below:
All proceeds will help provide resources that bring awareness to breast cancer prevention and help provide mammograms and other resources to those in need in and around Kaufman and Rockwall Counties, Texas.
Copyright © 2021 Alpha Alpha Omicron Omega Chapter. All Rights Reserved.
Alpha Kappa Alpha Sorority, Inc.® is not responsible for the design nor content of these web pages. They are the sole property and responsibility of the Alpha Alpha Omicron Omega Chapter who hosts and maintains this website. Any and all use of text, information, graphics, and/or images requires written permission.
Site last updated: October 14, 2021